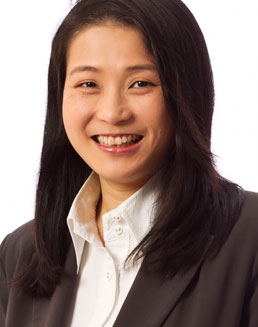 Dr. Cheng Jin Fong
MBBS (Manchester), MRCSEd (UK, Ophthalmology), MMED (Singapore Ophthalmology), FRCSEd (UK, Ophthalmology), FAMS (Ophthalmology)
Dr Cheng is Director of The Radiant Eye Centre. She is an eye surgeon in Cataract and Comprehensive Ophthalmology, with a subspecialty interest in managing patients with tearing issues, eyelid problems and orbit diseases.
In 1998, Dr Cheng graduated from the Faculty of Medicine at the University of Manchester, UK. She completed her basic and advanced training programme at the Singapore National Eye Centre and National University Hospital of Singapore. During her training had the appointment of Chief Medical Officer and Chief Registrar at the National University Hospital of Singapore. In 2004, she was accredited with the Master of Medicine (MMED) in Ophthalmology and Membership of the Royal College of Surgeons Edinburgh (MRCSEd). She was admitted to the Fellowship of the Royal College of Surgeons Edinburgh (FRCSEd) in 2008. She is also a Fellow of the Academy of Medicine Singapore (FAMS).
Dr Cheng joined the National University Hospital of Singapore in 2008 as Associate Consultant and held a joint appointment as an Adjunct Associate Professor at the National University of Singapore. In 2010, Dr Cheng was awarded the Health Manpower Development Award for a an overseas fellowship training in oculoplastics at the Royal Brisbane and Women's Hospital and Royal Children's Hospital, Australia. There under the tutelage of Prof TJ Sullivan, she developed a special interest in tearing and dry eye problems, eyelid malposition, paediatric and orbit diseases.
Upon her return to Singapore, Dr Cheng was promoted to Consultant. She was frequently consulted on the diagnosis and management of patients with tearing and eyelid problems. She was also mentor and tutor to residents at the eye department, guiding them during their clinical practice and teaching cataract surgeries. She also had several administrative roles; she was department Champion for NUH's Joint Commission International Committee (JCI), looking at the patient care, quality and safety within the Ophthalmology department. She was also involved in the daily operations of the eye department at NUH.
In 2011, Dr Cheng was appointed the Head of the Ophthalmology service at Alexander Hospital and Jurong Medical Centre. She leads a team of doctors, nurses and optometrist to provide quality eye care for patients.
She is also an active member of the regional Oculoplastics community speaking in several regional conferences. She is the treasurer of the Asia Pacific Society of Ophthalmic Plastic and Reconstructive Surgery.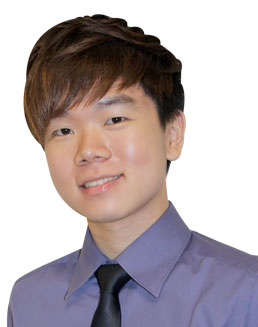 Windi
Dip. Optom (Singapore)
Windi is the optometrist of The Eye Surgery Partners. He is a graduate from the School of Optometry in Singapore Polytechnic, year 2010. He is a Fully-Registered Optometrist with the Optometrist and Optician Board, Singapore since 2011.
Prior to his appointment in The Eye Surgery Partners, Windi had been working as an optometrist in the retail set up for two years. During this period, his innate interest of providing excellent primary eye care to each client has earned him good customer-relationship and has also further developed his interpersonal skills. In his previous appointment with a private eye care clinic, he was appointed as the coordinator of the Primary Eye Care Continuing Education Programme, allowing him to effectively share his passion in primary eye care with ophthalmologists, optometrists and opticians in Singapore. His cheerful and caring personalities are acknowledged by patients for being an attentive clinical service provider.